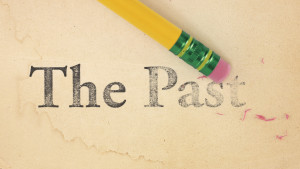 Many people who seek to have their criminal record expunged may not meet the criteria necessary in order to be eligible for an expungement. If a criminal conviction is preventing you from gaining employment or hurting you in some other way a "certificate of relief" might be your best option. A certificate of relief may help you even if you are not eligible for an expungement.
The basic requirements for relief, contained in new G.S. 15A-173.2 for a "certificate of relief" are as follows:
The person must have been convicted of no more than two Class G, H, or I felonies or misdemeanors in one session of court and have no other convictions for a felony or misdemeanor (other than minor traffic violations).
The person must petition the court in which the convictions occurred (District or Superior Court)
The person must establish that twelve months have passed since the completion of the sentence, that the person is engaged in or is seeking to engage in a lawful occupation or activity, and that the person has no criminal charges pending.
According to UNC School of Government, if granted, a certificate of relief applies to two types of collateral consequences: "collateral sanctions," defined as penalties, disabilities, or disqualifications imposed by operation of law; and "disqualifications," defined as penalties that an agency, official, or court may impose based on the conviction. In other words, collateral sanctions are those that are mandatory in the absence of a certificate of relief (or other form of relief), while disqualifications are those that a board or commission would have the discretion to impose. A certificate of relief relieves the person of all mandatory collateral sanctions except those listed in G.S. 15A-173.3 (for example, sex offender registration requirements and firearm disqualifications under G.S. Chapter 14, Article 54A (The Felony Firearms Act) and Article 54B (Concealed Handgun Permit)); those imposed by the North Carolina Constitution or federal law (for example, the state constitutional ban on holding the office of sheriff if previously convicted of a felony and federal bans on federally assisted housing and food stamp benefits for some convictions); and those specifically excluded in the certificate. A certificate of relief does not bar an entity from imposing discretionary disqualifications based on the conviction, but the entity may consider the certificate favorably in deciding whether to impose the disqualification. A certificate of relief does not result in an expunction or pardon of the conviction; a person must use other mechanisms to the extent available to obtain those forms of relief.
If you think you may be eligible for a certificate of relief according to these requirements, call The Law Offices of Wiley Nickel, PLLC today! Call (919) 585-1486 for a free consultation or more information. We can help determine your eligibility and get you started toward relief from your past mistakes.