MESSAGE FROM WILEY NICKEL
I have some very exciting, yet bittersweet news! On November 8th, I won my race for Congress in North Carolina's 13th District. Because of my new position as a member of the United States House of Representatives, I am no longer able to remain an owner and an attorney with the law firm.
In anticipation of being elected, I've been making plans to transfer the law firm to my law partner, Lindsey Granados, who is an incredibly talented and capable attorney. I have full faith and trust in Lindsey, who has worked tirelessly over the past 3 years she has been with the firm to represent our clients well. My work as a North Carolina state Senator and candidate for Congress has limited my work as an attorney this year, and Lindsey has handled the day-to-day running of the firm during that time.
Every single client is in good hands with Lindsey Granados, and I have no hesitations or doubts that all our clients' best interests will be maintained by Lindsey and the rest of the amazing staff we have in place. Although I'm leaving the firm, the same great team is still here, and nothing is changing from that perspective. The same great trial lawyers and friendly staff you've worked with are still there to assist you with your court cases, just under a new law firm name, Granados Law Group, PLLC. I will miss the firm and the practice of law, but I am very excited to advocate for my fellow North Carolinians in a new forum…Congress!
Sincerely,
Wiley Nickel
MESSAGE FROM LINDSEY GRANADOS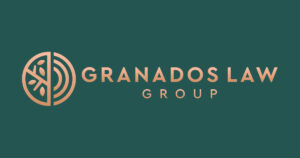 I am so excited for Wiley! He has achieved his goal of being elected to CONGRESS! What an amazing result from a very long, difficult campaign! At the law firm, we are so proud of Wiley, and know that he will represent North Carolina well in Congress. Wiley expressed his feelings as bittersweet, and we share in those feelings about his departure from the firm. I am humbled by Wiley's trust and faith in me to fully take over the firm and continue doing good work for our clients. This is an exciting time for the firm as well. In addition to our new name (which we must change with Wiley's departure to not violate Congressional ethics rules!) of GRANADOS LAW GROUP, PLLC, we are also going to be moving to a new location at the first of the year! Our new office is located at 701 E. Chatham St., Ste. 209, Cary, NC 27511. We aren't moving far, and we'll have an open house in our new location once we have gotten settled in. We invite you to come see the new office, so be on the lookout for that invitation.
Also, our website will be changing to reflect the new law firm name of GRANADOS LAW GROUP. Although the website is currently under construction, soon you will be able to check it out at www.GranadosLaw.com!
We know that any time there are significant changes, people may be concerned, but I promise you that there is nothing to worry about. Even though we are changing our name and moving, our phone number (919) 650-2851 will remain the same, and we are standing by to help you whenever you need us! We have the same attorneys you have grown to know and love, Paige Feldmann and Meredith Cairo, in addition to myself, to help you with any issue, from the smallest traffic ticket to high-level felonies, to DVPOs and expungements. Our amazing staff members will continue to work and communicate with our clients and strive to provide them with excellent legal services through all stages of their case. We appreciate the trust you have placed in us to help you during your time of need, and we will do everything in our power to continue to earn that trust every day. Please don't hesitate to call me at (919) 650-2851 or email me should have any questions or concerns. My email address is Lindsey@GranadosLaw.com.
We are so sorry to see Wiley leave the firm, but we are so proud of him and excited for what the future will bring as he embarks on this new adventure as Congressman-elect Wiley Nickel! The same thing goes for the firm. We have some exciting days and challenges ahead, but we are prepared and ready to continue to serve you and provide the best legal services we can, always putting our clients' needs first.
Sincerely,
Lindsey Granados
GRANADOS LAW GROUP, PLLC