Record Expungement: It's Time for a New Future!
We all make mistakes. We all do things we are ashamed or embarrassed by. But when that mistake results in a criminal record, it can destroy your hopes for the future. In today's economy, just one criminal conviction can make it hard to find employment or advance in your career. It weighs you down, destroys your hope, or just eats away at you with fear and embarrassment.
Personal, Professional, Expungement Expertise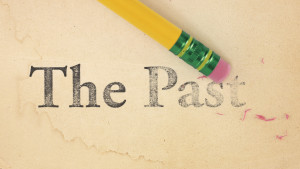 The Law Offices of Wiley Nickel is devoted to helping people move on after a criminal conviction in North Carolina. We think expungements are good for you and good for society.
We are a small client-centered professional expungement law firm, not a mass-market expungement mill. When we accept your North Carolina expungement case, you can put your mind at ease. We handle every aspect of your expungement, all for a guaranteed fee with no BS.
Our North Carolina Reputation for Expungement Success
A successful expungement will improve the rest of your adult life. It's not something to take lightly or to trust to the lowest bidder. A botched expungement wastes your time, and money, but even worse, it can damage the rest of your life. If you're serious about expunging the mistakes of your past, you owe it to yourself to invest in the very best North Carolina expungement law firm you can hire. We believe that's us. Verify: Real Client Reviews.
We keep our promises, and our expungement fees are honest and straight forward. There are never any hidden costs or surprises. We stake our reputation on every expungement case we handle. We will not let you down.
Our North Carolina Record Expungement Process = Success
The Result: As soon as your conviction is expunged, all official records are erased and in many situations you can lawfully answer that you have never been convicted of the crime.
How long does it take? In most cases, our law firm can file your expungement petition in court within 3 or 4 days. The entire process takes a few months depending on the type of petition. Of course, these times vary from expungement to expungement and from court to court. Rest assured, we do everything possible to speed your expungement along, but we never cut corners.
Start Your North Carolina Expungement – Today
With a proven track record of North Carolina expungement success, we're not only seasoned expungement lawyers, we've streamlined the process for better results. Our number one concern is winning your expungement case and making your future the best that it can possibly be. We do it once and we do it right.
We start every case by obtaining your official North Carolina criminal record. Mr. Nickel then personally reviews your record and creates a custom expungement plan to achieve your goals.
You can start right now by getting your official North carolina criminal record and Mr. Nickel's professional expungement plan by contacting The Law Offices of Wiley Nickel for a free consultation at 919-585-1486.
* * *
"I picked Wiley on a hunch….and it really paid off. His entire staff was five star. I had a case where I was charged with something unconstitutional that caused me a lot of grief over the years since I was convicted. He got it reversed and expunged, and apologized for the state's mistake. He even got me a refund of an over payment of court fees that he caught. It's very seldom you find an attorney who cares more about the case than just a paycheck……… Mr. Nickel is one of them."