Dismissed charges, expungements and getting a new job: What you need to know to make sure your official record is clear so you do not risk being turned down for a new job.
Did you know that if you have been arrested and charged with certain crimes in North Carolina, even if you were found not-guilty or the charge was dismissed, it remains on your public record forever? That unnecessary stain on your record may act as a red flag to anyone looking to hire you for a new job.  According to North Carolina law you may be entitled to have that dismissed charge permanently removed from your public record (expunged).  Everyone is allowed to have one charge expunged at least once in their lifetime where the result was a dismissal or a not guilty verdict.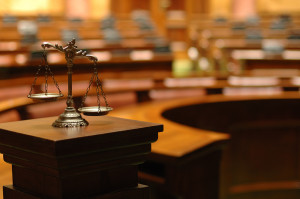 Raleigh defense lawyer, Wiley Nickel helps people who have been charged with crimes that have been dismissed.  "When someone has been found not-guilty or had charges dismissed, it is very important to make sure those charges are permanently removed from your record, "says Nickel.   The Wake County criminal lawyer has a deep understanding of North Carolina's laws and the expungement process.  If you have had charges dismissed in North Carolina, call defense attorney Wiley Nickel to help make sure your record is clear and your reputation remains spotless.
In today's economy, it is hard enough to find a new job. Do not risk being disgraced or being turned down for a new job because your record has not been cleared.  North Carolina Expungement attorney Wiley Nickel will walk you through the process and let you know if you are eligible for an expungement of your dismissed criminal charges.  Call today at 919-585-1486 and let him help clear your record.